Nos Chatons / Our Kittens

Conditions de vente de nos chatons

Prix : 1.700$

Dépôt : 150$* pour être sur notre liste d'attente + 300$* au moment de la réservation ferme d'un chaton (*les montants des deux dépôts sont déduits du montant du prix de vente total lors du départ du chaton)

Vaccinés (2 injections)




Vermifugés




Stérilisés avant le départ




Micropucés (enregistrement de la micropuce dans une base de donnée)

Certificat d'enregistrement de la Cat Fancier's Association




Garantie de santé sur les maladies génétiques : 18 mois




Trousse de départ contenant le dossier du chaton (contrat signé par les deux parties, carnet de santé, certificat d'enregistrement, pedigree, carte cadeau Mondou), couverture, jouet, nourritur




INTERDICTION de dégriffage
Price : 1 ,700$

Deposit : $150* To be on our waiting list + $300* At the time of the firm booking of a kitten (*the amounts of the two deposits are deduced from the amount of the total sale price at the departure of the kitten)

Vaccination (2 injections)




Deworming




Sterilised before departure




Microchipped (microchip registered in a database)




Registration Certificate from the Cat Fancier's Association




A 18 months Health guarantee against genetic diseases




Starter Kit contains Kitten records (signed contract by both parties, vet health booklet, registration certificate, pedigree, Mondou gift card), blanket, toy and food

Declawing is NOT PERMITTED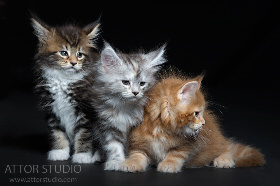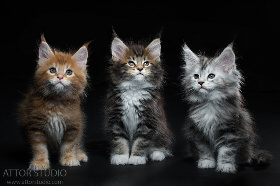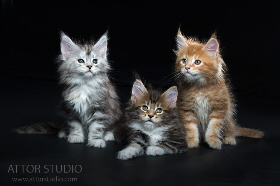 Les tests de santé requis sont faits sur nos reproducteurs : Tests ADN, vérification des rotules, échocardiographie du coeur

Nous portons

une grande attention au tempérament de nos chatons, ils sont manipulés dès leur naissance et nous passons du temps avec eux pour des périodes de jeu et des câlins. Nos chatons partent à l'âge de 14 semaines parfaitement sociabilisés et habitués aux chiens

Nous sommes disponibles en tout temps pour répondre aux questions après le départ du chatond dans sa nouvelle famille

Si vous désirez de l'aide pour la coupe des griffes ou comment laver votre chat, il nous fera plaisir de vous donner une petite formation gratuite
The required health test are done on our breeders - DNA tests, verification of Patellae and echocardiography of heart

We pay great attention to the temperament of our kittens, they are handled from birth and we spend time with them for play and hugs. Our kittens leave at the age of 14 weeks perfectly socialized and accustomed to dogs.

We are always available to answer questions after the kitten to his new family

I you want help with trimming claws of bathing your cat, we will be happy to give you a little free training.